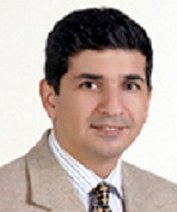 Dear Members of our Great WScS,
It is my honor and a privilege to begin my term as president of the World Spinal Column Society (WSCS). Our outgoing president, Abdelfattah Saoud, deserves an enormous thank you from all of us— for guiding during the last two years.
I hold a special place for WSCS in my scientific heart. I had the privilege of starting in WSCS as founding member, and I could work with our previous presidents, Dr. Benzel, Dr. Pimenta, Dr. Zileli, and Dr. Saoud in our executive comittee, and our journal, World spinal column journal (WSCJ). All these co-operations added to my body of knwledge. I know that I will be able to rely on their wise counsel during my term.
As stated in our web site "The World Spinal Column Society's mission is to advance spine care worldwide by connecting spine surgeons in advanced and emerging nations through high quality education, training and collaborative activities." The society, therefore, will organize many meetings during the next two years. We will organize cadaver courses, local meetings, and master courses in Asian, Africa, and European countries. This will contribute to education and training in the field of spine health among spine-health professionals. Our bi-annual meeting, WorldSpine 8 will be a well-constructed, international meeting. The society will also aim to organize multi-society meetings.
Another goal is to increase popularity of our journal. I am sure that our new journal editor, Michael Steinmetz, will contribute so much to increase the quality of the journal.
We would like to bring together spine related professionals from all parts of the world. With the rapid evolution in the management of spine disorders, we hope that the WSCS will provide a platform of knowledge transfer, exchange of ideas and experiences, professional education and foster collaborative search on a global basis.
I would like to invite your active participation to the WSCS. Please join us as a member of the Society. I hope you will find the activities of the Society useful to you as well as expanding your global network in spine health.
Immediate Past President, WScS
Sait Naderi MSc,MD,PhD