WSCS Pearls from the O.R. Certificate Course
Pearls from OR - World Spine Certificate Course 2021
To Attend Part 2 on Deformity and 3 on Spine Trauma,
1. Become our Discounted Member
https://www.worldspinalcolumn.org/members/Become-a-Member-Today/
2. TO REGISTER FOR ZOOM MEETING
https://zoom.us/j/97972814289?pwd=aG93WVZYbEk1VE9xR0xmUG9iWmlzdz09
UPCOMING
WSCS Pearls from the O.R. Spinal Deformity Certificate Course 2021
26-27th June 2021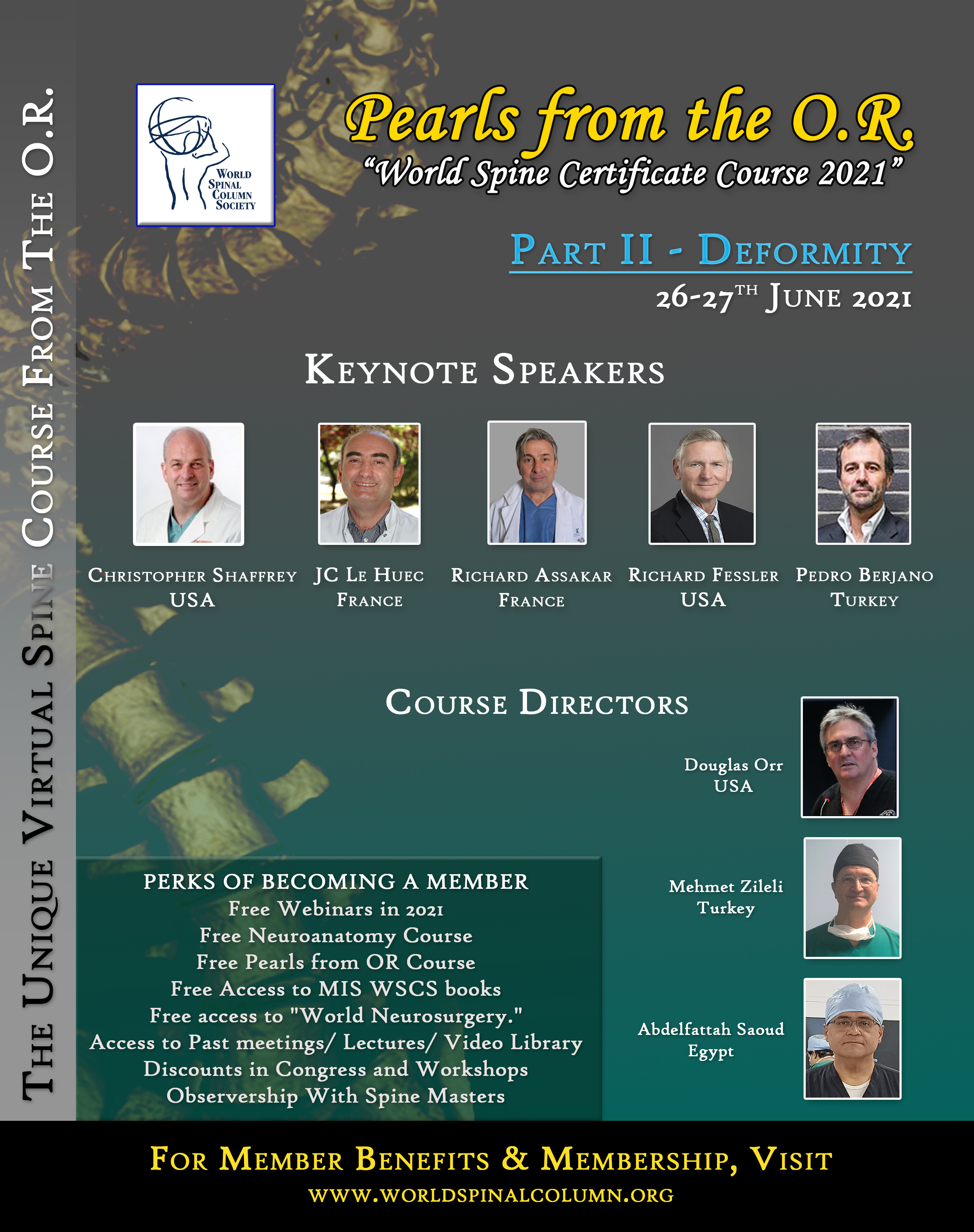 For Program Schedule, Click Here
Pearls from OR - World Spine Certificate Course 2021
Part I - Spine Tumors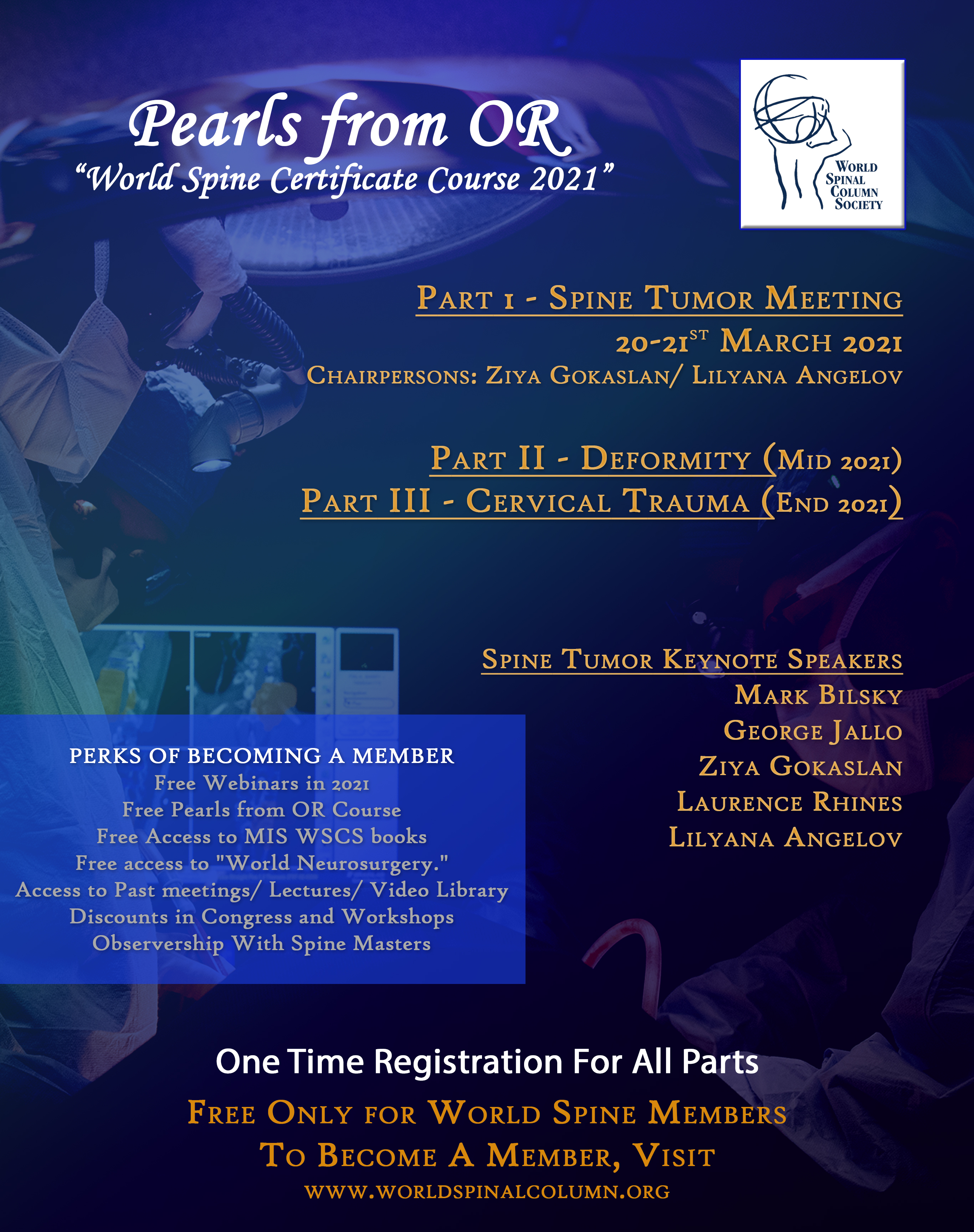 COURSE OVERVIEW
You are not allowed to see this page with your current subscription.